I recently connected with JOC about an increasingly common challenge for companies managing a supply chain: Finding a drayage truck to move your goods inland from the arrival port.
Before I was an entrepreneur and CEO of Shippabo, I was a shipper myself. Finding a drayage truck on short notice is just one example of three common supply chain challenges I saw all the time:
Getting visibility into your shipment location
Securing a network of trusted partners across your supply chain
Accessing competitive rates and contracts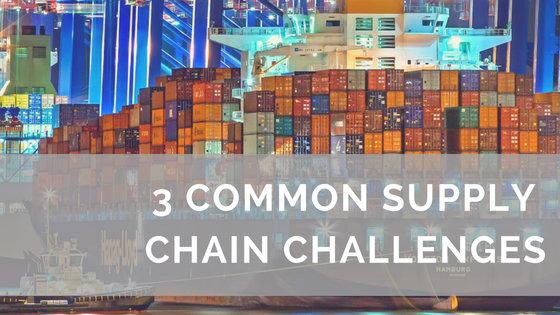 3 Common Supply Chain Challenges
Getting Supply Chain Visibility
Imagine finding a drayage truck to pick up your containers when they arrive at port. But you don't know what day your containers will arrive. Tough, right?
Understanding where your goods are should be a given in supply chain management. That visibility is often not an option. Multiple parties are involved in transferring your goods. Poor communication and hand-offs can muddy shipment visibility.
Increasing supply chain visibility was a big reason I founded Shippabo. Companies should be able to plan around their inventory status. So our platform provides real-time shipment updates and SKU-level visibility.
Securing a Connected Network
Let's imagine the next scenario: You need a drayage truck immediately. But you don't know where to start. Who are the reliable companies? What is their contact information? Are they even available?
An established network that collaborates closely helps here. But I've found that many shippers have trouble establishing their own network of freight forwarders, ocean shipping lines, and drayage. This is especially true of smaller companies managing a supply chain.
Helping shippers tap into a network is another reason I founded Shippabo. Customers have access to our curated network that we've built up over the years. So they can move quickly without worrying about who to turn to for drayage, for example. As it should be.
Access to Competitive Contracts
Ok, final scenario: You've found your drayage truck. But you're not sure if the quote and contract you're presented with is fair. You have nothing to compare this contract to!
It's not enough to simply find an available drayage truck, for example. You deserve to have options. You deserve to compare prices before committing. You deserve a contract that considers your shipping needs.
Shippabo connects companies with competitive contracts through our curated network. That way, customers can scan our network for quotes, manage pre-existing contracts, and secure locked-in rates with partners we know and trust.
You can read more on my thoughts around the struggle to find drayage trucks on JOC. And you can learn more about Shippabo here.