In the ever-ongoing process of optimizing your supply chain, contract management remains one of the best methods. Sure, streamlined contract management isn't a necessity. But here at Shippabo, we firmly believe in its power to help you ship competitively.
So here's a quick overview on what contract management is and how it helps your business.
Bonus: If you'd like an overview of the entire shipping process, check out our free guide.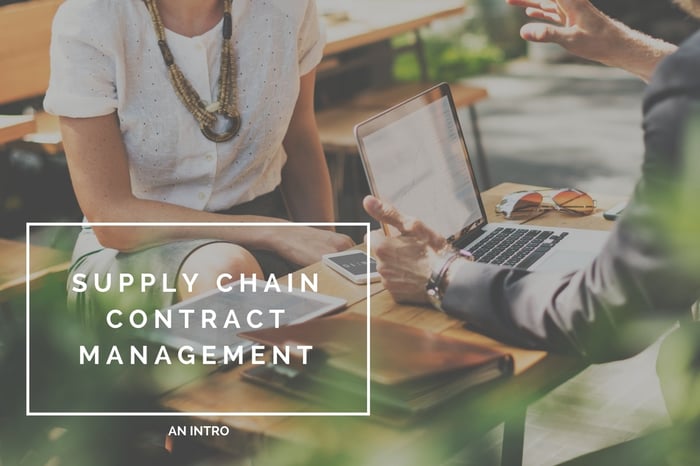 What is Contract Management?
Contract management helps your business review its carrier contract options before booking a shipment from your chosen contract of choice. Contract management solutions can generally surface supply chain contracts in three ways:
Aggregated carrier contracts from the marketplace at large
Curated carrier contracts from the solution's existing network
Existing contracts from your business's go-to carriers
The available contracts vary based on your solution. At Shippabo, for instance, we pull up instant rates from our curated network. If customers ship at the enterprise level, they can also integrate and view their own carrier contracts.
The information presented on each contract also varies by solution. At Shippabo, each contract shows the total cost, contract number, shipment and arrival date, delivery time, and carrier. If customers want to dig into one contract, they can see the contract's full rate and schedule play-by-play.
How Does Contract Management Optimize my Supply Chain?
View All Your Options In One Place
Picking your shipment's contract traditionally involves a lot of moving parts. You need to reach out to each carrier to negotiate contracts and rates. When each rate comes in, ideally around the same time, you need to manually compare each option against each other and your needs.
Simple contract management helps you access multiple rates and easily match them against your schedules and budget. For example, Shippabo provides the below information instantly for all contract options:
Contract number
Shipment and arrival date
Delivery time
Total cost
Carrier
That way, customers can explore their options and compare the rates against their schedules.
Access More Competitive Pricing, Routes, and Contracts
Contract management provides visibility into your options and each contract.
With Shippabo, for instance, customers access rates tied to specific carriers and schedules they couldn't necessarily access on their own. This is because Shippabo provides contract rates from its curated network of carriers (Customers can also can integrate their own contracts). This helps customers stay competitive by benchmarking rates against one another to find the best possible rates.
Shippabo customers can also see each contract's full rate and schedule play-by-play. That way, they know exactly where their money goes and exactly how their time is spent. This helps them stay competitive by improving their pre-planning capabilities.
Book Seamlessly
Once you've decided on the supply chain contract that works best for your shipment and book, it's time to book!
When booking without a contract management solution, shippers typically have to share and gather all the necessary details directly with the carrier. Multiple emails, wait times, and even missed opportunities can arise as a result.
With a contract management solution, you simply select your contract of choice and enter the shipment data and requirements. Your solution will typically ensure your shipment is correctly booked from there. This all saves you time and headaches, and enables you to focus on the work that drives your business forward.
Want a wider overview of supply chain management? Download our free eBook.