It's easy to convince yourself that a lot is outside your control when it comes to global logistics. On some level, there is some accuracy to that. But as global shipping technology improves, supply chain managers will find themselves with more control over their inventory from port to warehouse.
Even right now, logistics teams find themselves in better positions to strategically manage detention and demurrage – executing cost-saving tactics and keeping their shipment timelines on track.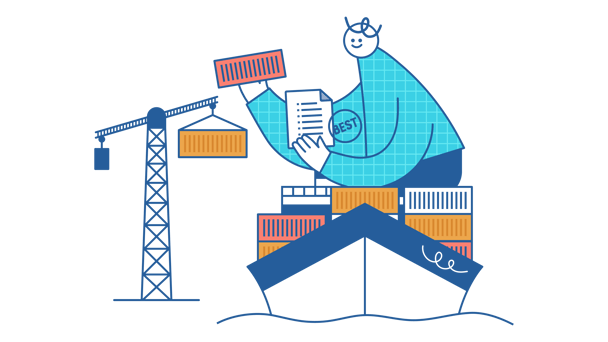 Before we take a look at some of these tactics, let's quickly review what demurrage and detention are.
What is Demurrage?
When containers are left at a port or rail yard past their Last Free Day, Shippers will begin to be fined until that container(s) is picked up. Demurrage is fined on a per day, per container basis.
What is Detention?
Also known as a per diem charge, detention occurs when a container's LFD has expired. Charges are set by carriers or ports, and accrue daily until a container is returned to port.
Reducing Your Demurrage and Detention Costs
As mentioned previously, there are a number of things importers can do to reduce the amount they're paying in demurrage and detention fees. If logistics teams are alert and strategic, they can bring in some savings to their businesses.
Communication
Timely communication will always be the number one way to save yourself from any additional charges in the long run.
For instance, prior to loading your cargo, if you know of any limitations in retrieving containers, warehouse capacity constraints, or changes in volume, it's important for importers to notify their freight forwarders of these circumstances. This will allow operations teams to make strategic adjustments – paying for more free days in advance, using carriers with better free-time terms, finding off-dock storage solutions – in an effort to mitigate detention and demurrage.
Centralizing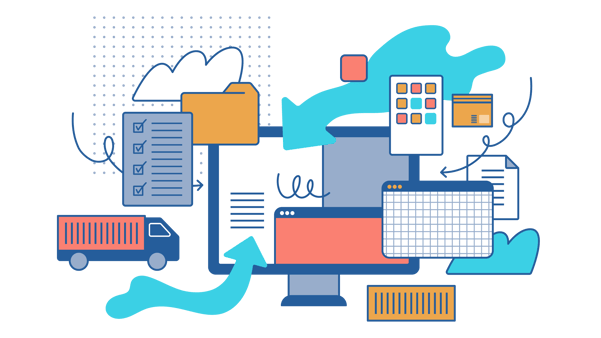 Staying on top of this spread of communications can be time-consuming and prone to gaps. One of the most important things a logistics team can do is to bring their operations online. One huge benefit: centralization of communication.
Using Shippabo as an example: a logistics manager would be able to add their team, the supply chain partners, and anyone else to the platform. They're now able to communicate with anyone they need to from the platform, track shipments and send data, and keep in touch with Shippabo's Operations Team. To add to that, having your supply chain network centralized online means all communications and data are automatically stored, and can be easily accessed and referenced at any time.
Bringing your supply chain process online is a quick and easy way to get organized, create shipment visibility, and streamline your entire operation.
Container Tracking
Another benefit of using an online platform is the ability to track your inventory. Some platforms offer shipment tracking, container tracking, and even get granular with individual product tracking (Shippabo does all three).
When it comes to reducing detention, container tracking is key. Knowing when exactly containers will be unloaded, identify any container bunching, and start transiting to their final destination will allow you to communicate with warehouses to plan for the delivery. This helps importers avoid drop deliveries and instead run them live, thus avoiding building up a backlog of containers and running out of free days to have them returned.
Tracking Last Free Days
Speaking of last free days, keeping track of these will also help with avoiding demurrage and detention. Knowing when free days will expire allows teams to pre-plan their timelines and how they're going to move their containers from port to delivery and back.
Obviously this can be done with calendars or spreadsheets, but again: think about the benefit of centralizing your operation. Platforms allow users to build custom views that automatically track the last free days for their containers. These views can be turned into reports that automatically send to teams and partners so everyone is kept in the loop.
Removing the manual aspects of this task will create more time for you to focus on other things, identify risks and avoid anyone being "the last one to know."
Staying On Top of Documentation
We mentioned previously the importance of being in touch with overseas teams, especially as it pertains to documentation. Telex and customs releases, commercial documents – having all these ready to go is incredibly important for keeping your shipment timelines on track. Delays in documentation will lead to delays in moving your containers. These delays become especially impactful when it comes to availability to move them from the port and can lead to an expiration of your free days.
Once again, using a global logistics platform can help keep this process organized. You'll have complete visibility on which documents have been provided and which are outstanding. You'll be able to quickly communicate with overseas teams to get your documents in order. Create reports that track the documentation process and keep everyone on the same page.
Get Help From Your Trucking Partner
Having a plan other than "deliver the container" with your trucking partner can be vital to planning in the future. Your relationship with your trucking partner is one of the most important, and this relationship can be even more valuable with the right planning.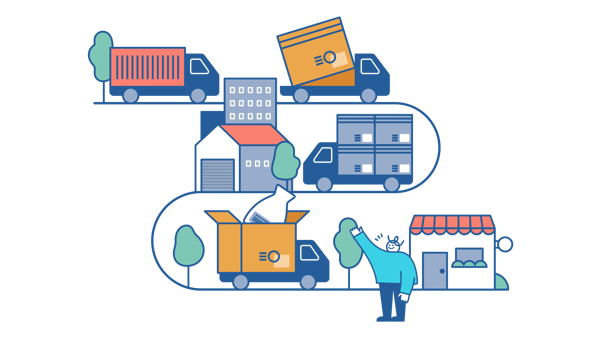 Truckers are an invaluable part of the supply chain process and an invaluable resource for strategic planning. At Shippabo, we streamline the delivery process through sharing receiving availabilities and booking deliveries for importers. We also work with truckers to gather a lot of important data: ports not accepting empty containers, unviable routes, understaffed warehouses. All this information is important to our Operations Team and can help optimize planning for our customers, keeping shipments on an accurate timeline and saving them money.
Conclusion
The future of global shipping is in providing more control to importers. Better visibility, better tracking, better communication, better recommendations – all this will help give businesses more control over their inventory as it moves from port to warehouse.
And teams can start practicing that control now. With centralizing communication, optimized planning, and intentional tracking businesses can drive down additional costs associated with their containers and see an increase in profit.
~
Shippabo was started by shippers. From day one we've built our business understanding the needs of supply chain teams. Our machine-learning platform integrates with your supply chain network to help you make the right decisions at the right time with predictability and visibility other freight forwarders can't provide.
Book a shipment today, and learn why Shippabo is the right solution for your business.