If you're offering global shipping services, it's important that your customers are able to clearly see the story of their shipments. A narrative of what's happening. It's easy to wrap every little action and communication up into one, and leave it for the user to filter through.
As we push to make our platform the most user-friendly option for importers, that's one thing aiming to provide: The story of your shipments. Our two new features – Activities and Messages – will help users see that story.
Feature: Activities
When you click into a shipment's details you'll notice that the navigation has changed somewhat.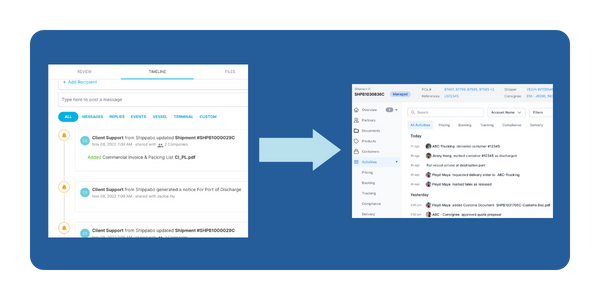 Now one of the options is Activities. This feed will give you a streamlined view of what's been going on with your shipment. You'll be able to look at the feed holistically, or drill down by category depending on what it is you're trying to see.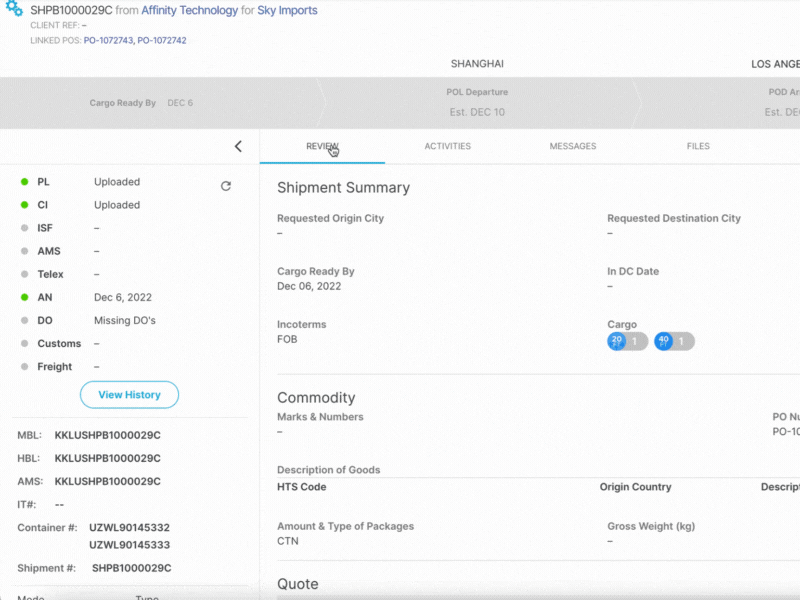 At Shippabo, providing global shipping services means helping users cut through the noise and get right to the point. The new activity feed will help do exactly that.
Feature: Messages
In shipment details, you'll also notice that the messaging experience has been updated. It's now its own section instead of being rolled up into another feed.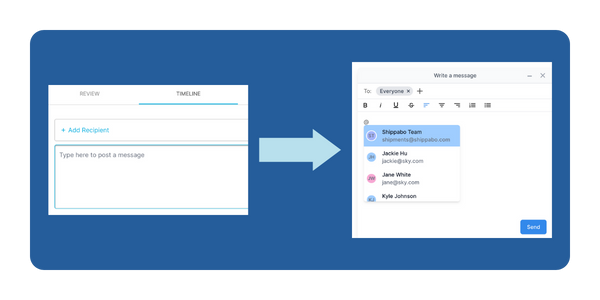 The new Messages comes with better usability over its predecessor and also lays the foundation for future plans when it comes to in-app messaging. Users will quickly discover how much easier messaging in-app has become and begin to use it as the preferred method of communication.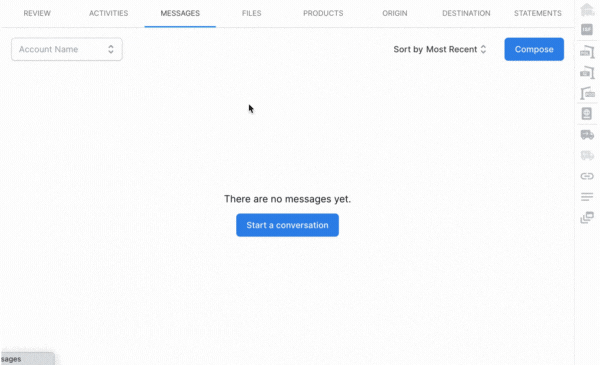 Farewell, Timeline
What all this means – in addition to two new features that make for a better user experience – is that we have sunset the Timeline tab. As we alluded to, the new features you read about above are split from the timeline. The result improved functionality around navigating information in shipment details.
Global Shipping Services from Shippabo
Shippabo was started by shippers. From day one we've built out our global shipping services understanding the needs of logistics teams. Our machine-learning platform integrates with your supply chain network to help you make the right decisions at the right time with predictability and visibility other freight forwarders can't provide.
Book a shipment today, and learn why Shippabo is the right solution for your business.