Improving end-to-end supply chain visibility is rated as the #3 objective assigned to supply chains, after ensuring On-Time, In-Full (OTIF) deliveries and improving product availability.
Fortunately, improving visibility impacts the two objectives above it.
Get granular insights into your supply chain's every move, and you'll achieve the pre-planning capabilities you need for OTIF deliveries — and the inventory turn you need to improve product deliveries.
How? It starts with the SKU number.
We've also shared our supply chain overview. Download the free eBook here.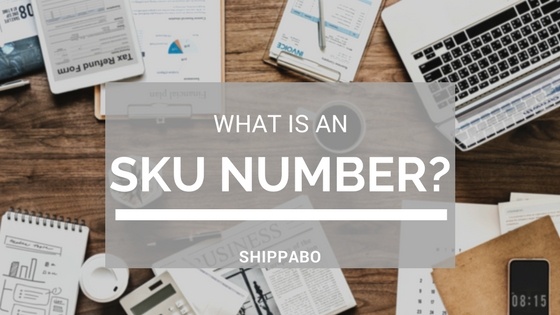 SKU Numbers: An Overview
What is an SKU Number?
SKU is an alphanumeric code that stands for Stock Keeping Unit. Each SKU number, or SKU code, refers to one product being shipped. SKU numbers typically include six to eight characters and should be machine readable. There's no standardized SKU number — your business can create its own or use a generator.
Related: We outline 12 common shipping and logistics terms here.
How do SKU Numbers Improve Supply Chain Visibility?
SKU numbers give you granular insight into your shipments. They help you improve visibility across your supply chain — so you can achieve the inventory turn and pre-planning capabilities your supply chain needs to thrive.
Related: 5 more easy tips for improving supply chain visibility.
Add SKU information to your Purchase Order off the bat. From there, you'll be able to:
Track shipments from end to end

Review SKU unit cost

Forecast for the future
Track Shipments From End-to-End
Better inventory control is much easier, when you can access shipment details at the SKU level. You can, of course, use SKU numbers to know exactly where your products are. Use them to track shipment locations or even track U.S. Customs statuses and delivery.
You can also use SKU numbers to uncover product information like cost, duties and freight, and number of units in transit.
Review SKU Unit Cost
SKU numbers give you visibility into SKU-level cost of goods sold with duties and freight. As a result, you can accurately calculate landed cost and plan around your product prices.
Forecast For the Future
SKU-level visibility can also inform future shipments. Use SKU performance to uncover trends on shipment deliveries, inventory progress, and freight spend. That data will help you more accurately:
Determine inventory levels

Determine product prices

Predict future performance

Make informed changes
Turning to supply chain management software helps you plan based on SKU performance. With Shippabo, for instance, you have reporting and forecasting tools that help you act on findings quickly and easily.
Want a bigger picture supply chain overview? Download our free eBook now.