There's a lot of excitement that comes with managing global logistics. But even with that excitement, there are some areas within that process that can be optimized to make your day-to-day just a little bit easier. Supply chain professionals who have brought their management online know the power of modernizing their workflows.
And with this modernizing, one specific tool can help reduce the noise and keep everyone on the same page: custom views.
Why Should I Modernize My Global Logistics Operation?
Before we dive into custom views, we wanted to very briefly cover why modernizing your supply chain processes will only be a boon to your logistics team and partner network.
Centralization. By bringing your data and workflow online, you can create a single source of truth for you, your team, and your logistics partners. No one is ever the "last person to know" and all your network's communications are in one spot for ease of use and transparency.
Automations. When you can automate certain parts of your workflow, you gain valuable time back and can focus your energy on other areas of global logistics operation.
Data Sharing. When you package it all together, you have a powerful tool that provides the solution for data sharing. Bringing your management flow online along with your network means everyone can stay up-to-date with real-time information to help make strategic decisions and adjustments.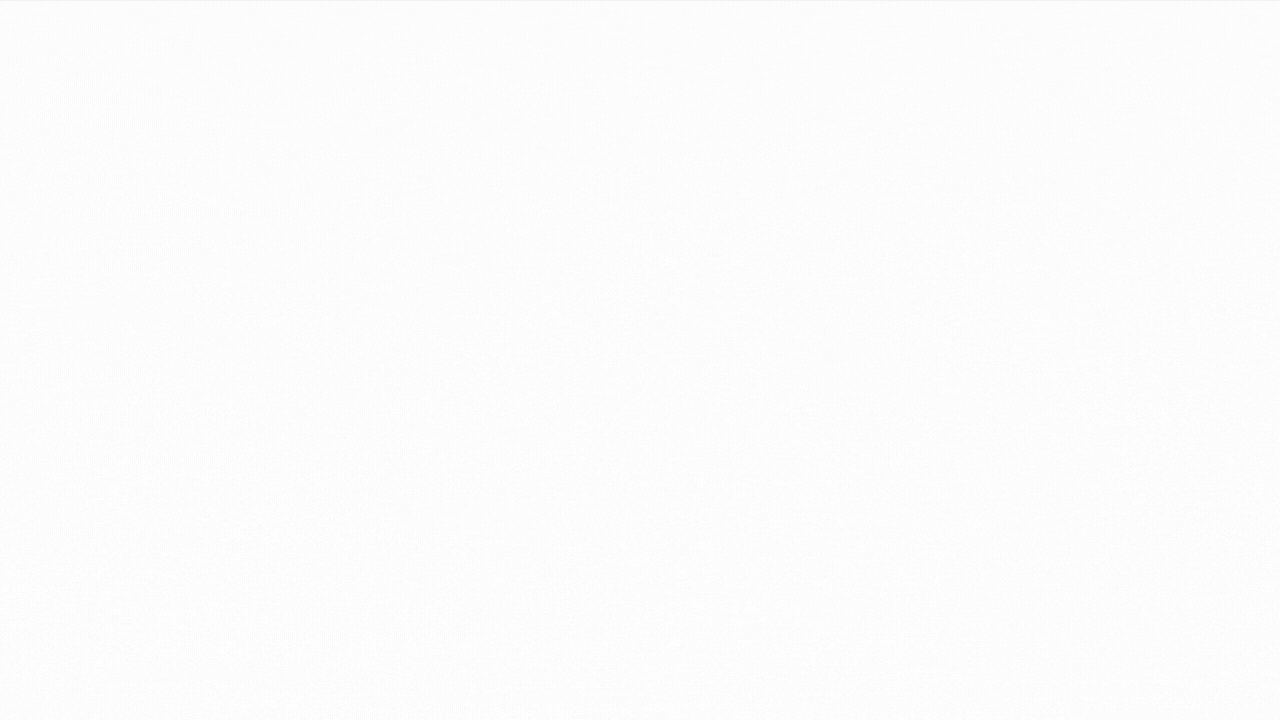 And when it comes to sharing data, custom views are the perfect tool to do so.
Optimizing Global Logistics Management With
Custom Views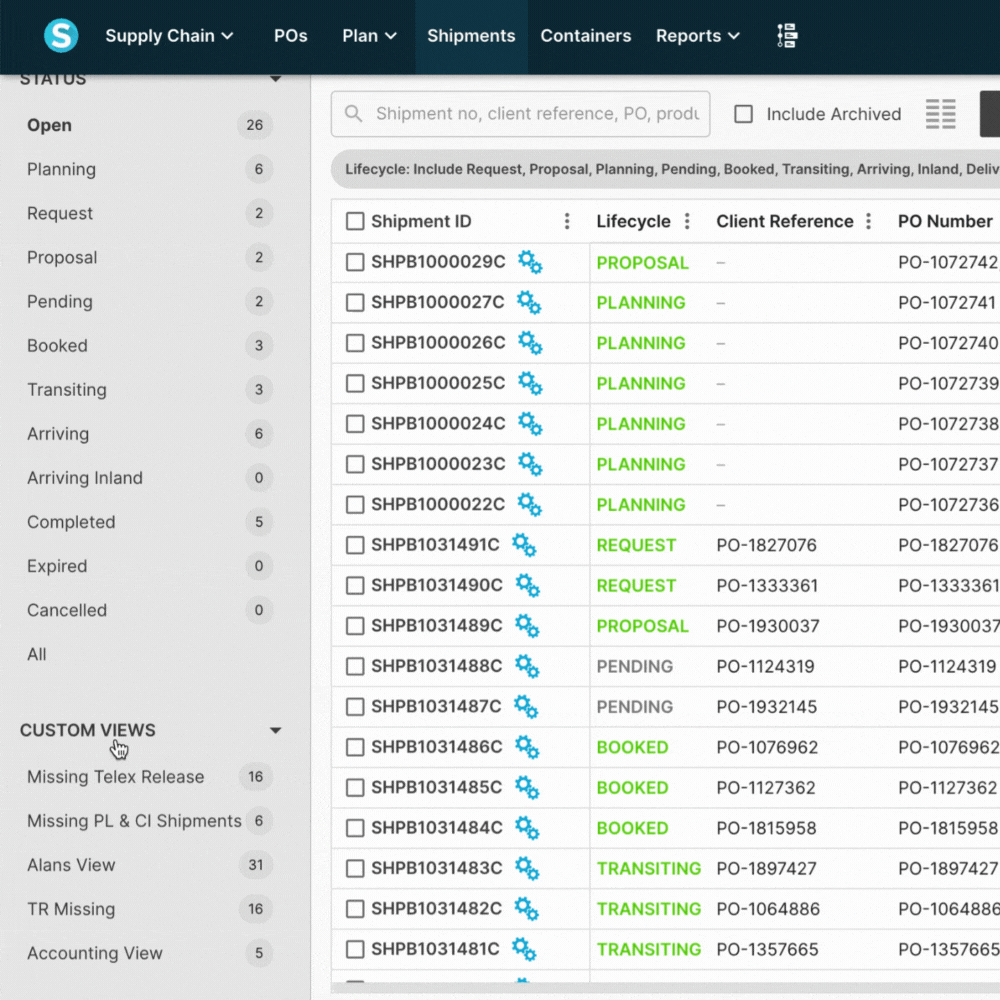 Custom views allow you to curate data precisely how you'd like to see it. Using different settings and filters allow you to create sets of information that can be flipped on as soon as you click them. Examples of custom views could be:
Shipments still needing documentation, such as commercial documents or telex release, to help avoid delays with releasing your containers upon arrival
A list of shipments by timeframe (i.e. shipments arriving tomorrow, next week, next month, etc.).
A list showing which invoices are still due and when
Shipments and their entry statuses to help keep your customs filings timely
Quotes that will expire soon so you can get the best rates and timelines for your shipments
This is just a small sample of what kind of custom views can be created. Logistics platforms (like Shippabo!) help importers curate views that will show them the right information when they need it. No more searching through emails or looking through documents. Custom views neatly package all the information you want into a single click.
Shippabo was started by shippers. From day one, we've built our business understanding the needs of supply chain teams. Our machine-learning platform integrates with your supply chain network to help you make the right decisions at the right time with predictability and visibility that other freight forwarders can't provide.
Schedule a product tour today, and learn why Shippabo is the right solution for your business.